About Sawyer-Phillips Insurance
Agency Merger
We are excited to announce John Sawyer and Wes Phillips have merged their agencies to form: SAWYER-PHILLIPS and ASSOCIATES, INC. John Sawyer and Wes Phillips have known each other since 1983, and have become great friends. John and Wes attend the same church, both have excelled in the insurance industry by putting their clients first, and together bring over 70 years experience to SAWYER-PHILLIPS and ASSOCIATES agency. We hope you will drop by to meet the expanded staff. John, Wes and staff look forward to seeing soon!
Our Philosophy: Cowboy Ethics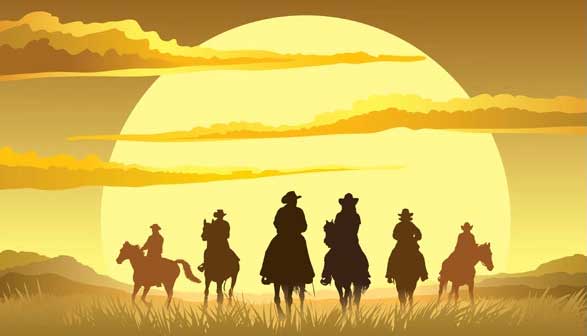 The Principles To Live By
Live Each Day With Courage
Take Pride In Your Work
Always Finish What You Start
Do What Has To Be Done
Be Tough, But Fair
When You Make A Promise, Keep It
Ride For The Brand
Talk Less And Say More
Remember That Some Things Aren't For Sale
Know Where To Draw The Line
©2004 James P. Owen — from the book Cowboy Ethics: What Wall Street Can Learn from the Code of the West
For more information about The Code of the West, please visit: http://www.cowboyethics.org/
Our Philosophy: the best insurance coverage at the best price
Let's face it, insurance today is a necessary evil. We all know that car and homeowner insurance is mandatory. We all should have insurance to protect ourselves, but we all hate to pay for it. Whether you stop into our Tulsa office, or get a quote online, our commitment is to find you the best company and coverage at the best price.
When it comes to insurance, there are important choices you have to make.
Does my company have a rating of A or better by AM Best?
Am I getting superior service from my agent?
What is my premium costing me?
We have been in the insurance business since 1977. The companies we represent …Travelers, Hartford, Safeco and others…all have A.M. Best's rating of A or better.
To attest to our superior service we can give you a list of clients, as long as your arm, to verify our commitment to you.
"I saved 50% on my own home when I changed from Farmers Insurance to Travelers Insurance and with better coverage."
Please give us an opportunity to quote your Homeowners, Autos, Boats, Life, Health plus Workers' Compensation and Business insurance. You'll be glad you did.
We are looking forward to your call.
**Licensed in Oklahoma and Arkansas.**